Interviews with Top University Teachers
How to Build Quality Teaching, Inspire Your Students, and Create More Time for Research
Timothy Falcon Crack, PhD (MIT)
Disclaimer:
This Web site is not connected with the
Kelley School of Business
at Indiana University or the
Kelley School
in Newark, NY.
Please find the
Book Description
immediately below. You can click on the cover image below to find the eBook and the paperback for sale on Amazon.com. Below that, there are links to
Downloads
, links to
author's CV and Course Evaluations
, and finally
Email Contact & Errata (with known errors and corrections)
.
If you are a university teacher, you need to read this book! The author's goal is to help you to build quality into your teaching. Quality teaching inspires students, meets learning objectives, and yields excellent teaching evaluations. Quality teaching also exploits teaching efficiencies to create more time for research. To meet all these goals, the author interviewed a select sample of outstanding university teachers in the U.S., U.K., Australia, Israel, and New Zealand. Their advice has been interwoven with reflections upon the author's 30-year award-winning university teaching career in the U.S. and New Zealand. The book also includes a discussion of practical attitudes towards teaching and teaching motivation, plus dozens of stories (and even some horror stories) that serve as parables. The majority of the teaching advice is based on face-to-face instruction in the classroom, but much of it also carries over to remote/online teaching. Most of the advice is "purely mechanical," in the sense that you don't need any special skills or abilities to implement it. University teachers can use this book to improve their job performance and job satisfaction, and to increase the likelihood of promotion and career success. University administrators can give this book to new teachers to help build quality teaching from Day 1.
This handy pocket-sized edition (4.37in x 7in; 111mm x 178mm) is surprisingly comprehensive. It is 400-pages long, with 11 chapters, 95 references to literature, and a 10-page 900-item index. Although the book was written/organized with the intention that it be read sequentially, some busy readers keep it on their desk and open it randomly, sampling short pieces of advice and self-contained vignettes, as time allows. Click on the image below and use Amazon's "Look Inside" feature to view the Table of Contents.*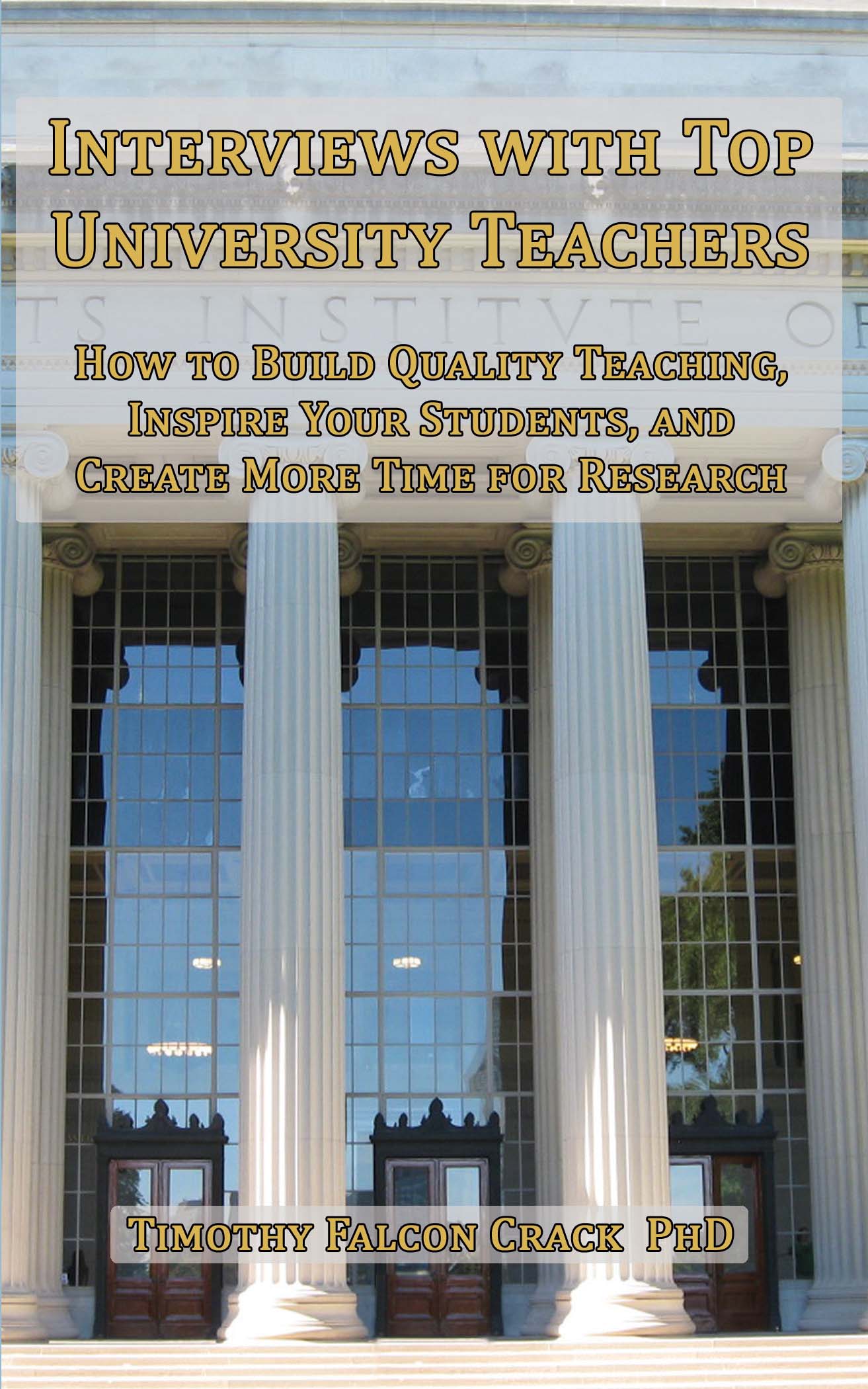 Available as a physical edition and as a print replica Amazon eBook
(hardcopy ISBN 978-1-99-115540-5; eBook ASIN B09GKV6VS5; Revised third printing of first edition, published February 2022).
See the book for explanations of most of these files.
See CV (linked above) for other teaching awards and nominations.
*Ethical Disclosure:
The
Federal Trade Commission (FTC)
requires a clear disclosure that as an Amazon Associate, Timothy Crack earns commissions from qualifying purchases. Timothy Crack is a participant in the Amazon EU Associates Program, an affiliate advertising program designed to provide a means for sites to earn advertising fees by advertising and linking to Amazon.co.uk. Timothy Crack is also a participant in the Amazon Services LLC Associates Program, an affiliate advertising program designed to provide a means for sites to earn advertising fees by advertising and linking to Amazon.com.

Last Updated: May 19, 2022